To convert your house into a home and further increase its charm and beauty, you must adopt the best interior decoration techniques which you can think of. For example, one of the best ways to change the change the overall look and feel of your living room, you can use designer modern furniture. With many elegant options available, you will notice an easy shift towards pleasant atmosphere, in your living room.
People spend most of their time in the living room, be it for spending some good quality time with other family members, for a little chit-chat with one another, or just to plunge in the joy of music. It is the best and most comfortable where you take your guests, and hence it requires much better attention while decorating this area of your home.
You have to take various things into consideration to make your living room look vibrant, for example, the most suitable spots for lighting, your chosen modern furniture and the latest gadgets you have brought home to entertain yourself. The key to an awe-inspiring interior designing or decoration is simple and well-thought planning. You can use the following tips to decorate your lovely living room:
Lighting: Lighting arrangements play a very significant role in your living room. These are solely responsible for setting a pleasant environment where people would like to send some time.

Furniture: The kind of furniture you choose for your living plays a major role in setting up the look and overall feel of any living room. You can choose modern furniture, rustic, contemporary or any other style you find best suitable with your choices, but you must keep in mind that it should not only be affordable, but attractive and comfortable too. There are a lot of options available in the modern furniture, for example, you can buy a leather sofa for a very unique look or you can buy furniture which offers fabric finish and matches with the theme of your living room, or even better, you can buy a sectional sofa-set, which offers the most convenient sitting arrangement and offers a unique style statement in itself.
Entertainment Gadgets: How you place your entertainment gadgets can affect significantly, the looks of your living room. Nowadays, you can easily find a lot of specialized modern furniture styles including multi-piece wall sets for your TV set, music players, video players etc.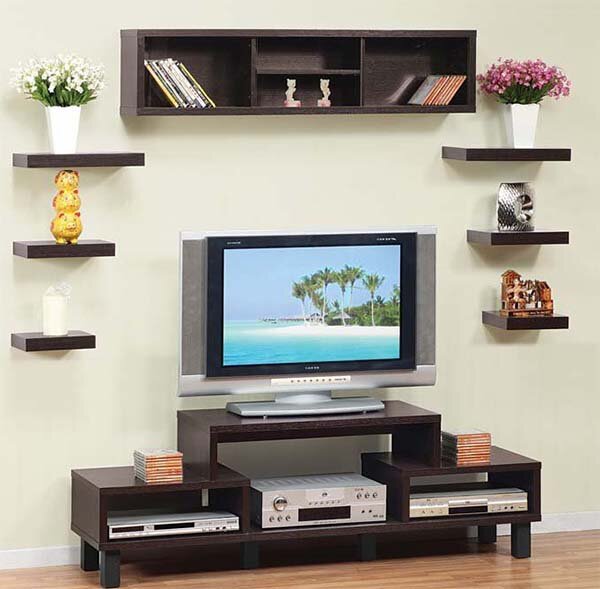 To renovate your living room with the best and unique modern themes of interior designing, you can take help from an experienced interior decorator, designer or furniture dealer. They can help you get the perfect dreamy look for your home which you always wanted.