Most of the people prefer large living rooms. However, such rooms give a cold appearance, especially if they have vaulted ceilings. Who doesn't love a spacious place? However, at the same time everyone yearns for a room that could make them feel warm, comfortable, cozy and always welcoming.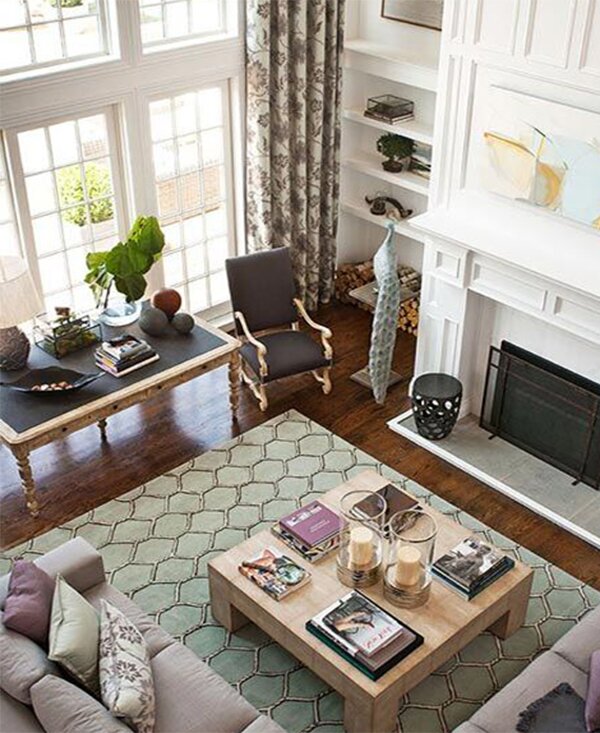 A large space can be broken up into more personal space which offers you more warmth, appeal and interest, by various ways. Here are a few tips for creating such a cozy space in the living room for yourself:
Use dark colored paint or wall papers to make the room look more drawn in. It works best if you have large rooms with very high ceilings. Dark colors tend to bring down the walls visually.

The best way to break your room into a smaller, warm and cozy place is to arrange your furniture into several groupings. You can arrange your furniture set including sofa, tables, recliner and loveseat into small grounds around the rug. Rustic furniture makes the perfect pick for such spaces. This can make an amazing place where your guests could sit and enjoy chatting with you.

Make sure that your rustic furniture is not placed against walls. You can add a small library or place a recliner, with a side lamp besides it.

If you have additional space, you can add a sofa set, TV, stereo or video game player in a separate area which can be used for the purpose of entertainment alone.
When mirrors reflect light from artificial light sources or windows, they make the room appear larger, than it actually is. So, avoid decorating your living room with too many mirrors and if you feel like you absolutely need a mirror in that room, then make sure that it reflects your favorite antique piece or décor and compliments your rustic furniture. 
By adding a lot of accessories like plants, baskets, bookshelves and pottery to your room, it really helps to scale down the space, a tad. You can use small or medium sized accessories to balance the other big items such as your rustic furniture and help make the room look more personal and cozy.
Consider using bulky and large furniture for very spacious rooms. Use dark colors and heavy wall tapestries to create the illusion of narrowing down the space. You should also try to avoid tables that have glass top.

Follow these simple tips to visually narrow down and reduce your room space which gives an appearance of cold and appears uncanny. After all, it doesn't matter how big a family is, everyone wants a warm and cozy place to spend time with their family.