Girls are usually fascinated by an endless range of things and therefore, there are many options of themes for their bedroom. Girls of varying ages have different dream bedrooms. If parents are designing their daughter's bedroom then they should first communicate with her and understand her favorites and requirements. A list of some of the themes, which are in trend, is listed below.
During her early stage, a girl wants to live like a princess. A princess theme is the most popular one for the girls aged between 3-8 years. A long list of adornments like net curtains, lace, lamps, fixed surface designs, flowers etc., is available in the market. Ask your daughter which princess she wants to be and then choose the color and objects for her bedroom. A round pink colored bed surrounded with white net laced curtains hanged from the ceiling is the best idea for bedding. A potted plant with colorful flowers can be kept, at the window.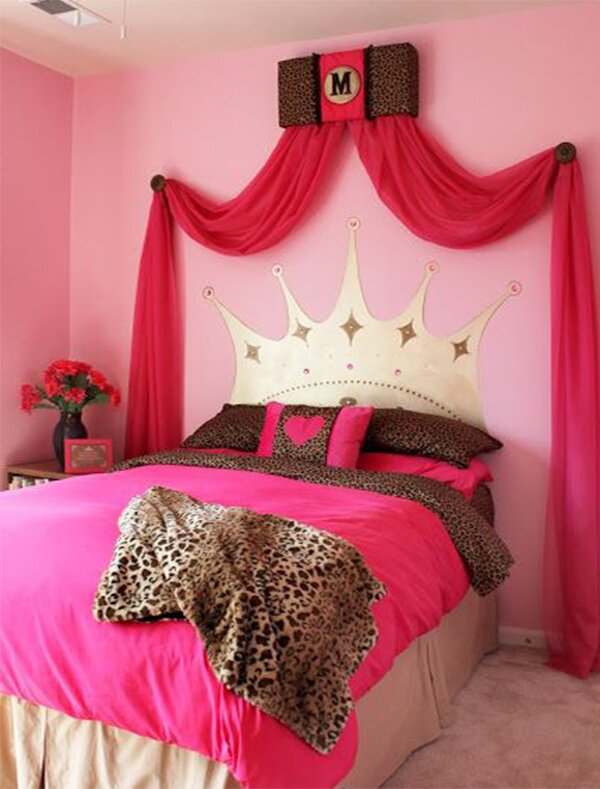 Maximum girls love funky look, when they grow a little older. A pop star theme best suits this. This theme is most beloved by the girls of the age 8-16 years. Ask your daughter her favorite pop star and then select the accessories, according to her preference. A pop star is always surrounded with colorful atmosphere so fill your daughter's room with different vibrant colors. Paste a big poster of that pop star on one wall and if possible, keep some of her favorite musical instrument in the room. In this way, she will get a chance to explore her skills.

Some girls are fond of movies, some of studies and many more. If a girl loves movies or some television show, go for movie or TV show theme. Purchase accessories like posters, shooting camera etc. If she is fond of studying then arrange her books in a wooden shelf. Arrange a study lamp for her. Grown up girls usually love floral and fashion themes. A room full with flowers and floral paint best suits floral theme and a room decorated with fashion accessories will be perfect for fashion theme.
Keep in mind that girls are very moody and keep changing their taste, every time. You can easily purchase changeable accessories. Keep the theme in mind, select goods for it and the dream room will be ready, very soon