Yellow symbolizes the color of the sun and eludes a warm and cheerful spirit. When feeling stressed and overworked yellow will make you feel happier and will change your mood. To make you feel warm and cheerful here are some of the ideas for adding yellow to your interior.
1. Children room – since yellow sparks a creative and imaginary feeling it's an ideal color for your children play area. It will create a sense of learning creativity.

2. Yellow is an ideal color that can help you brighten your neighborhood. When yellow is used as theme color of your entire house it brightens the house. Pale yellow is ideal and beautiful for older homes and bright yellow is an ideal color for a beach or tropical house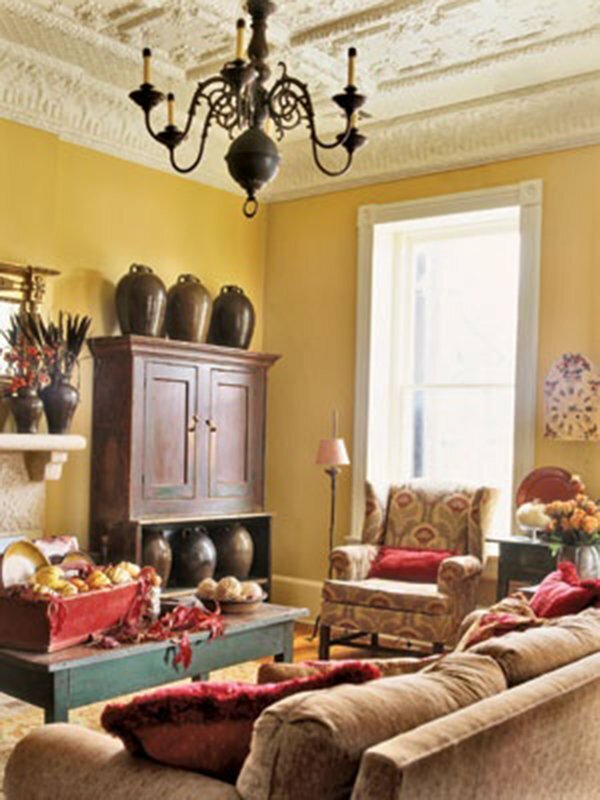 3. Do you have an office in your House? Think of using yellow to make you feel inspired. Couple the yellow with espresso brown and moss greed to help you spark the creativity feeling in you and to help you concentrate for longer hours while in the office. Work for longer hours.

4. Rich shades of gold and marigold are all shades of yellow and ideal for living room spaces because they are inviting and when used as an accent in your interior décor they give you the feeling of being rich. Gold is a precious jewelry so for classy and pricey interior think of golden yellow shades.


5. For an inspiring kitchen think of yellow it is said to be a conversation starter and keeps the kitchen feeling lively and welcoming and will make your guest feel wanted and welcomed in the kitchen.

6. For tranquility in your bathroom think of combining yellow and blue for your bathroom interior. It gives a creative getaway in your bathroom.

For welcoming feeling in winter, spring and summer think of yellow for your interior design. It will make you feel cheerful and its ability to pop out makes the house appear to be more welcoming and brighter. With the sun symbolic meaning yellow enables you to automatically brighten your house.