The bathroom does not look complete and is not fully functional or equipped without the bathroom shelves.  These shelves are easy to hold the many things which are needed to be used in the bathroom. The products which are used in the bathroom are extra bar soaps, shampoo bottles, lotions, creams, medicines, towel, the toilet paper extra rolls, face soaps and products which are used currently need to be placed somewhere on these shelves. Thus, a well designed wall shelves will provide convenience and also add to the looks of your whole bathroom, helping you keep the place organized.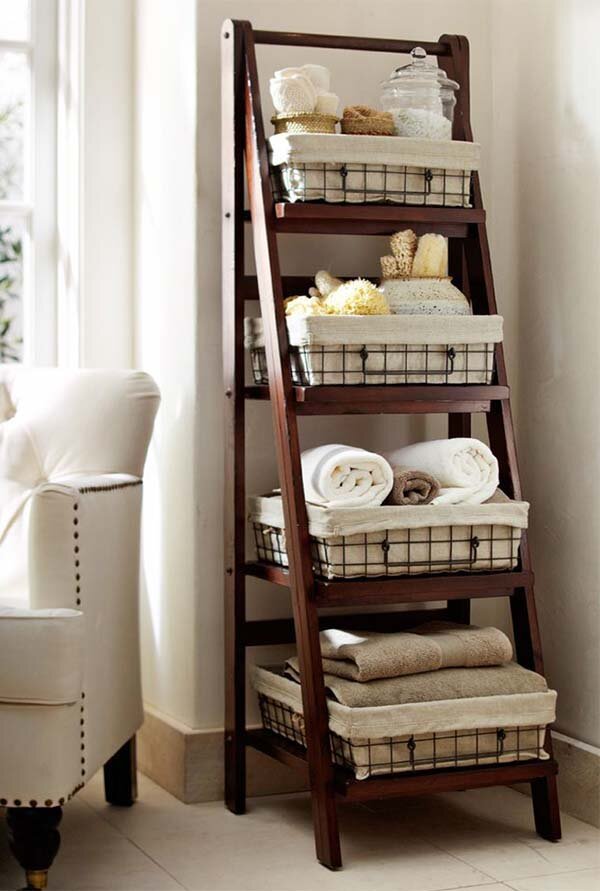 You should however keep a certain things in mind:
Available space: find out how much surface area is available; this is needed to see how much space is available to put the product. The height available is also another concern as the shelves should be placed at a comfortable height, so that you can easily pick and keep stuff on it. Moreover, the shelves should be placed a little apart from each other to show that the area is spacious.

Weight: The weight is directly related to the type so product to be kept on it. If you are planning to keep heavy things then the shelves should be solid, the other light items like toilet paper can even be placed on glass or other creative shelves. Metal, if used, will occupy space and will demand maintenance also exerting weight on the bathroom walls. Make sure you look at what things you are going to place on the shelves, to decide which shelves to be used.
Looks: this is the most important as we are making all the pains to bring out a change in the whole environment along with convenience. The bathroom shape and size will be the deciding factor here. The shelves which go well along with the aesthetics should be chosen. Keep the make and material of the shelves, according to the color combination of the walls inside and other fixtures and fittings. The market is flooded with options; you can check things online and be creative, even with the placement and designs of the shelves.
Creative Bathroom Shelves