It can seem hard to balance function and beauty in a tiny bathroom. Considering that the bathroom is where most of us go to unwind and spend lengthy minutes relaxing and soaking in water, it is only natural to want this space to be as aesthetically appealing as possible.
Color is the single most crucial element that will offer this appeal. Stick to soft colors. While white remains a favorite hue for bathroom walls, any other color looks just as great in the bathroom.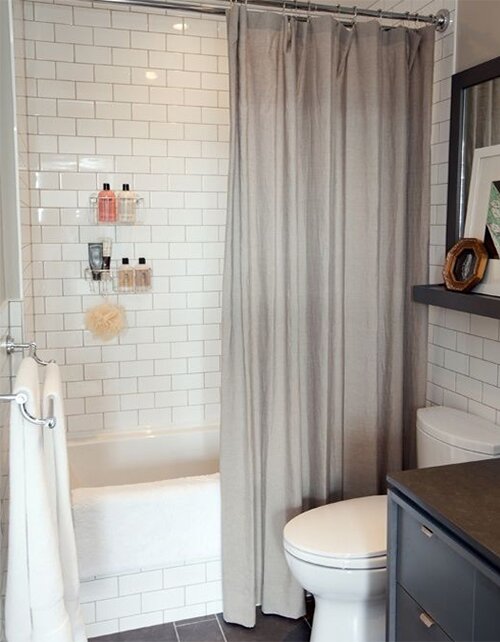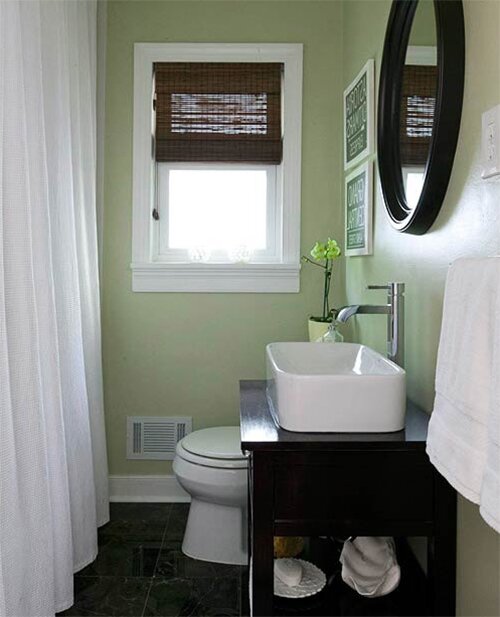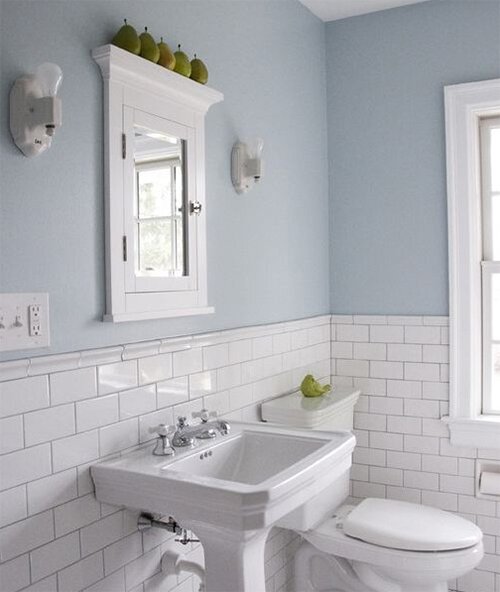 Only make sure that you pick the softest of shades in your chosen color – the lightest of green, purple, blue, orange and whichever other color you fancy.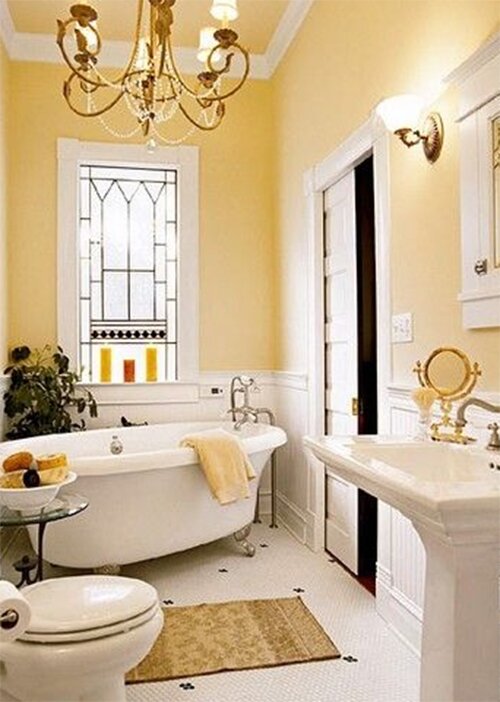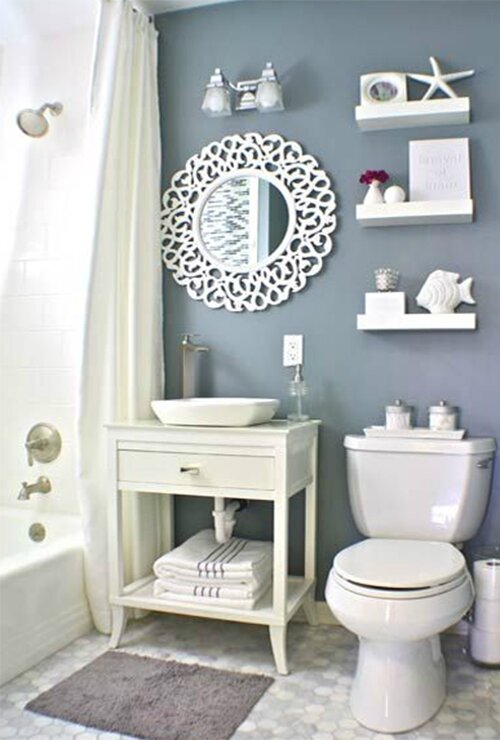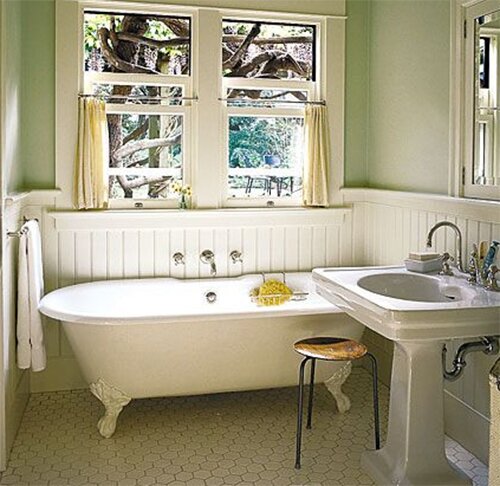 Next is to consider the placement of the sink. If you have some room to spare, a low sink can be appropriate for you. If not, consider a tall sink, beneath which you can have some storage.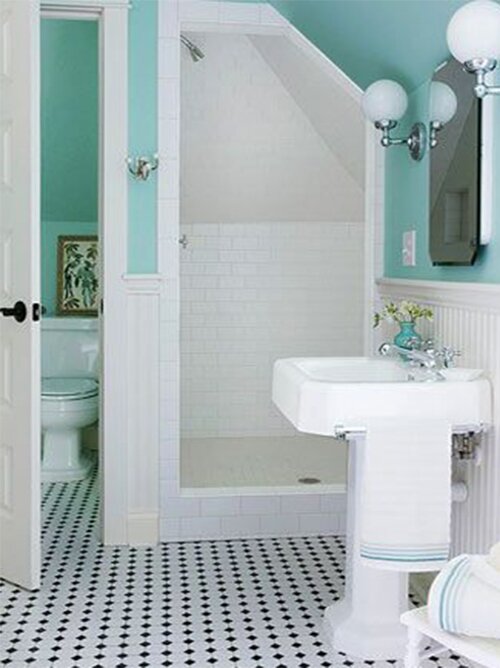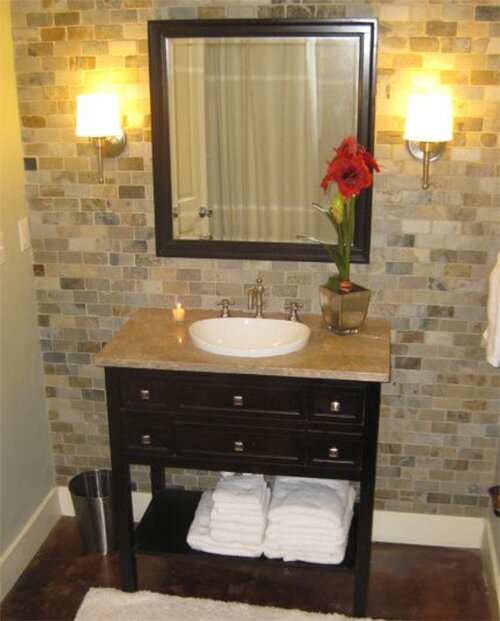 In a narrow but long bathroom, the sink can be part of a long countertop, where you can place our vanity and arrange several bottles. Beneath the countertop, have shelving and rails for your towels, and a cabinet providing more storage on one end.
A large mirror will enhance the spacious look, and so will large tiles.