We all dream of bigger bathroom spaces but, let's face it, whenever we are making compromises in terms of house space, our bathroom is the worst hit. Remodeling the whole thing is not an option for obvious reasons. However, there are a few easy tricks which can help your bathroom, look bigger. Just a few techniques and play of color combined with decorative techniques gives the appearance of a bigger bathroom, than it actually is.
The 4 easy tricks highly helpful to you are:
Use of appropriate color: Colors can do wonders giving the original place a bigger bathroom appearance. Make use of soft colors, neutral color helps create an illusion of a large space. For even more effects, try making the floor and the wall of the whole space of the same pale color. If you love bright colors and you might find the use of these colors dull brighten the color of the place with use of bright bath towels and accessories.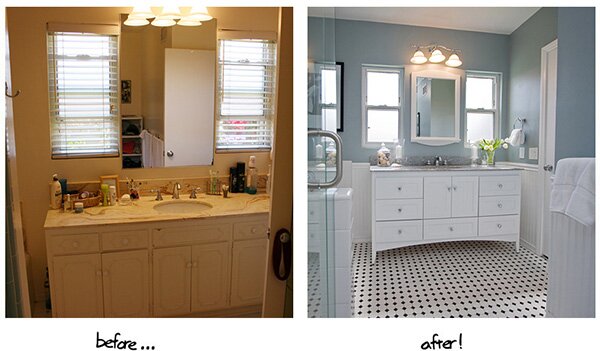 Use of mirrors: All of us know this that mirror makes the place look twice as big just due to the reflection. Thus, it is a very popular technique is to use a full length mirror for a bigger bathroom look. Use the mirror on the cupboard doors and allow the placement of mirror, on the whole place to make it look big.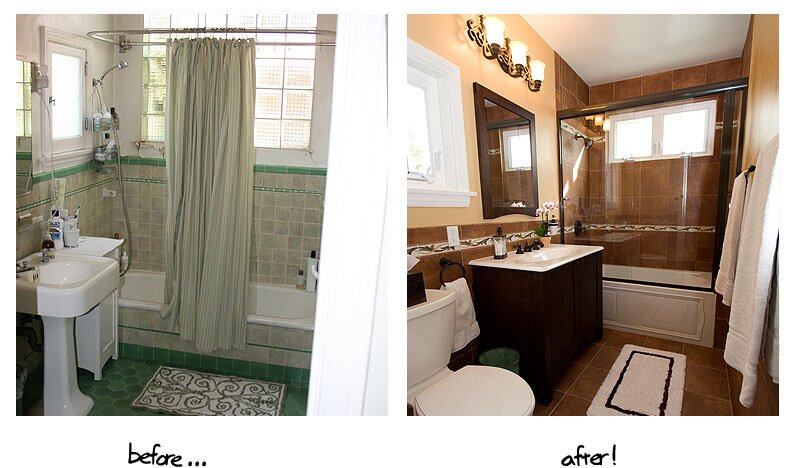 Use less stuff: De-clutter the bathroom space, the less things inside the place, more space you will find. If you have excess stuff, please throw them out or keep it in another room Few simple tips here: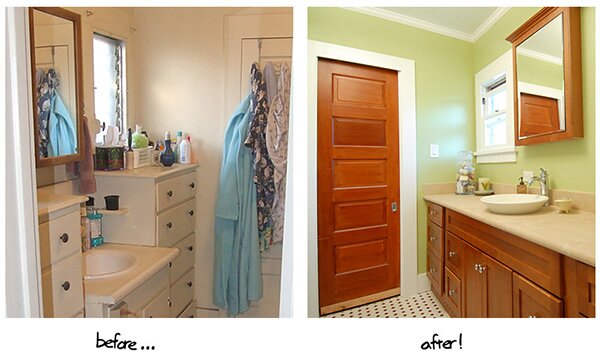 Use a large rug rather than small ones.
Reduce the number of decorative accessories used inside and keep them simple.
Use racks with one or two hooks to make them look less crowded.
Make use of tall cabinets, which are less in width.
The kind of furniture in the bathroom should be chosen wisely as it goes a long way in creating an illusion of a bigger bathroom.
No visual obstructions: When you are not using the bathroom pull the curtain back to the sides so that you can see the end wall clearly. A use of glass door here is advisable as it gives clear look of the whole place, when you step in.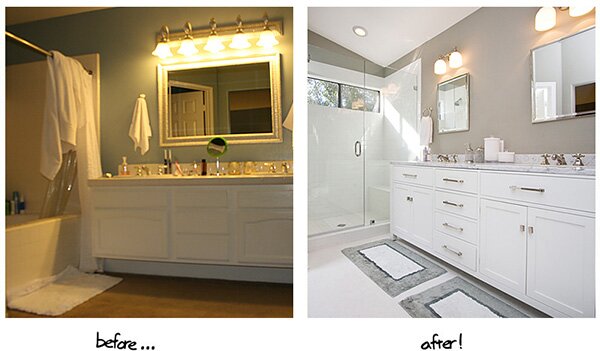 With these tips, you will not have to compromise on design and look just because the space is less.
Design Ideas for Small Bathrooms